---
NOW AT A NEW LOCATION!
---
18 Deakin Street, Unit 105
Ottawa, ON
K2E 8B7 613-692-5885
info@eriksonlaw.ca
---
It's Not Business With Us, It's Personal
Our practice philosophy is based on clear communication and prompt service. We provide sound solutions to our clients' legal problems in a personalized, responsive, and cost-effective manner. 
---
Real Estate is not about property or paperwork. It is about people.
Call Erikson Law Firm if you are planning to buy or sell a house or refinance your mortgage in 2018!
---
A Fresh Approach To Legal Services
---
We Are Different
We are down to earth, competitively priced, and have deep specialist knowledge. Our flat fee billing scheme for most legal services creates predictability for our clients, saves them money and emphasizes the value of our work, instead of our time. In every matter we handle, we take the time to help our clients understand the legal issues and explore their options so that when important decisions need to be made each client has the information they need to make those choices with confidence.
---
---
Local And Personal
We pride ourselves on our personal approach delivered locally to clients in Ottawa, Nepean, Kanata, Manotick and Orleans. We believe that people deserve high-quality legal representation that is both effective, efficient and affordable. Every client is important here. Likewise, there is no legal concern that is too "small" to deserve anything less than our careful attention. We are dedicated to treating everyone with dignity, courtesy and respect at all times.
---
---
For The People
Whether you are going through a difficult divorce, fighting for child custody or buying your first home, we know that making decisions when emotions run high is difficult. That's why we take the time to get to know our clients and work with them to get to where they need to be. Valentin Erikson firmly believes that lawyers must be focused on problem solving with objectivity and compassion. Let's work together to start your new life!
---
Same-Sex Legal Issues
Erikson Law Firm has a gay friendly practice and is proud to provide a safe place for the LGBTQ community to service all of their legal needs with practice areas including business law, LGBTQ law, real estate, and tax law. All services are provided in English or French.
Valentin Erikson is proud to have worked with the Minister of Justice and Attorney General of Canada on Bill C-32, Civil Marriage of Non-residents Act, which fixed a legal loophole dealing with residency requirements for foreign same-sex couples married in Canada who wanted to get divorced. This piece of legislation also ensured all same-sex marriages performed in Canada are valid.
---
Here Is What Has Been Said About Valentin Erikson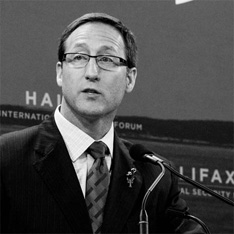 Valentin demonstrated his ability to stay organized and prioritize his time. He has a sharp legal mind, a positive attitude and is always respectful of others. He brings an enthusiastic approach to his work. Valentin is a professional, intelligent and disciplined individual, able to navigate complex issues. He possesses excellent writing skills and is able to communicate in both official languages. Valentin has proven himself to be a trusted and dependable individual who has earned the respect of his peers.The Hon. Peter MacKay, Minister of Justice and Attorney General of Canada (2013–2015)
I have known and worked with Valentin Erikson over several years. I am impressed by his strong intellect, language skills and determination. He gets results!The Hon. Kerry-Lynne D. Findlay, Minister of National Revenue of Canada (2013-2015)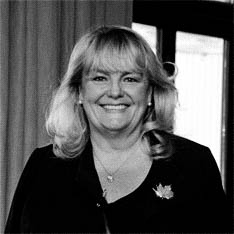 Valentin Erikson's ultimate objective with any case he takes on is to achieve justice for his clients. He works to win. Whether you are a tradesman or a senior executive, a soldier or a stay at home parent, Valentin has a wealth of experience in helping people just like you. It's much more than business… It's personal!
Read More
Contact Us Today For A Free Consultation!
---
Ottawa
105-18 Deakin Street
Ottawa, Ontario
K2E 8B7
Phone: 613-692-5885
Fax: 613-212-9035
E-mail: info@eriksonlaw.ca