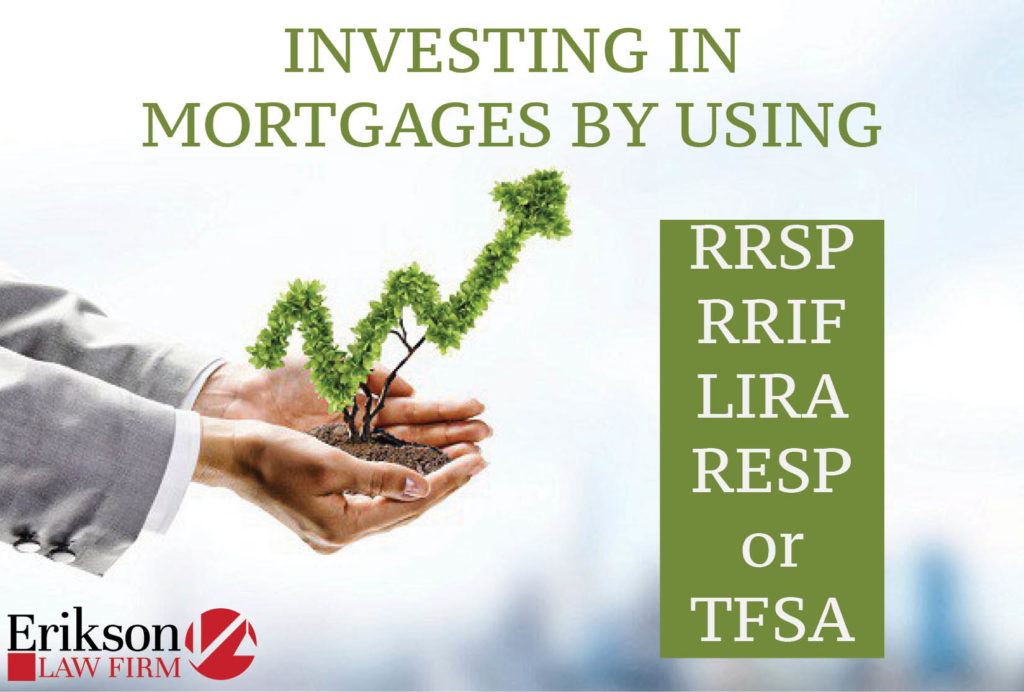 Can I Invest In Mortgages Using My Own RRSPs, RRIFs, LIRAs, RESPs or TFSAs?
I get asked this question a lot, and I always say the answer is YES!
Let's look at how this strategy will benefit a person who has $30,000, $50,000 or $100,000 or more in his or her RRSP account.
1) First, the investment is secured by a hard asset – real estate. It is not like putting your RRSP's into the stock market and hoping and praying that the stocks go up. The benefit to using RRSP's in lending on arm's length mortgages is that you're getting a defined interest rate, with a hard asset backing it up.
2) Another benefit is that generally the borrower pays all the fees associated with setting up the loan.
3) Benefit #3 is the return. Typically such a 2nd mortgage will pay 10 to 12% returns into your RRSP. We're talking net returns after all expenses too.
If one of your concerns is that you don't want to have your money lent out for an extended period of time because you may need your funds, you can solve that challenge by setting a shorter loan term of 6 months or a year
If you'd like to learn more about this strategy, contact Erikson Law Firm today and we'll hook you up.
Erikson Law Firm P.C.- Helping You…Build Your Wealth!